Rakaia Lizard Habitat
8 January 2023
Last winter the Team were asked by Scion Research to assist with remediation work for a new lizard habitat on the banks of the Upper Rakaia River.
Apart from anything else this involved personally handling nearly 1000 matagouri, and planting beside 200 tonnes of rocks formed into 48 new homes/cairns (6 plots, 8 cairns per plot) for local lizard species.
Some innovative thinking solved the prickly plant species handling issue, and using the plentiful rocks as protection collars helped reduce predation by rabbits and hares.
Teams worked together and braved the elements in between winter storms and fine windy days. It was great to give graduate environmental students from SJS the opportunity for practical field experience and for Sue McGaw (Special Projects with Plants) to share her knowledge.
At times the road to the site washed out, but everyday, the scenery was spectacular, and the 2500 plants were eventually in the ground, well anchored against the wind. Particular care was taken with planting techniques to ensure the best possible establishment in this harsh environment.
The best experiences for the field teams were sitting down to lunch with the great view, and finding McCanns skinks already heading for their new homes!
Rakaia River terrace location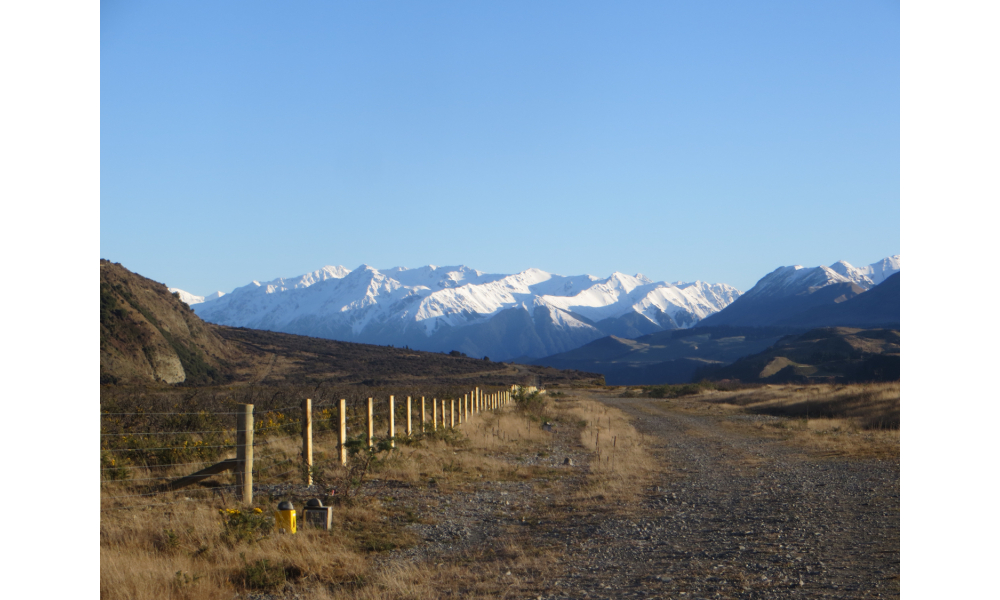 Planting beside the rock cairns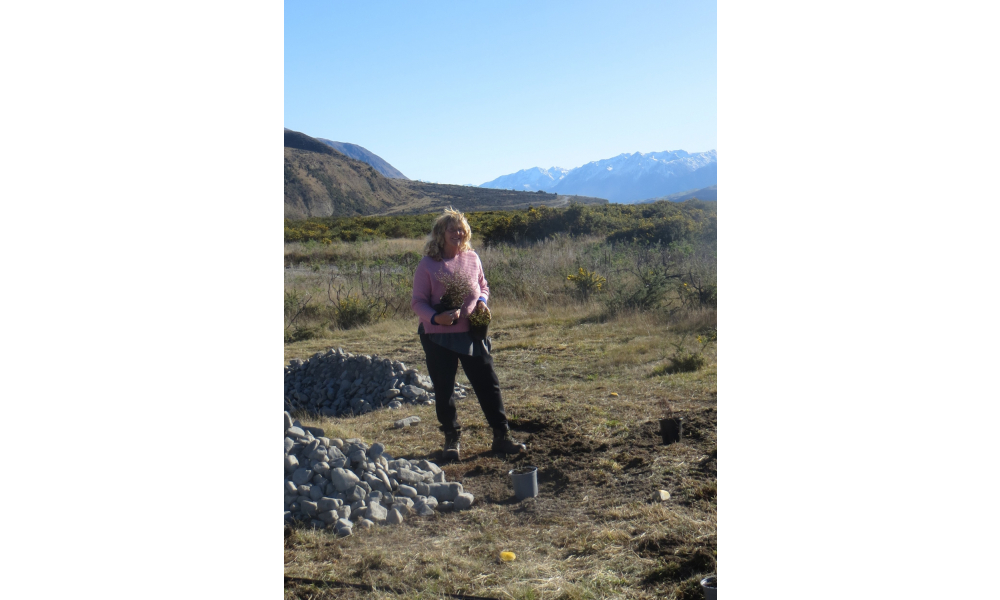 McCanns skink off to its new home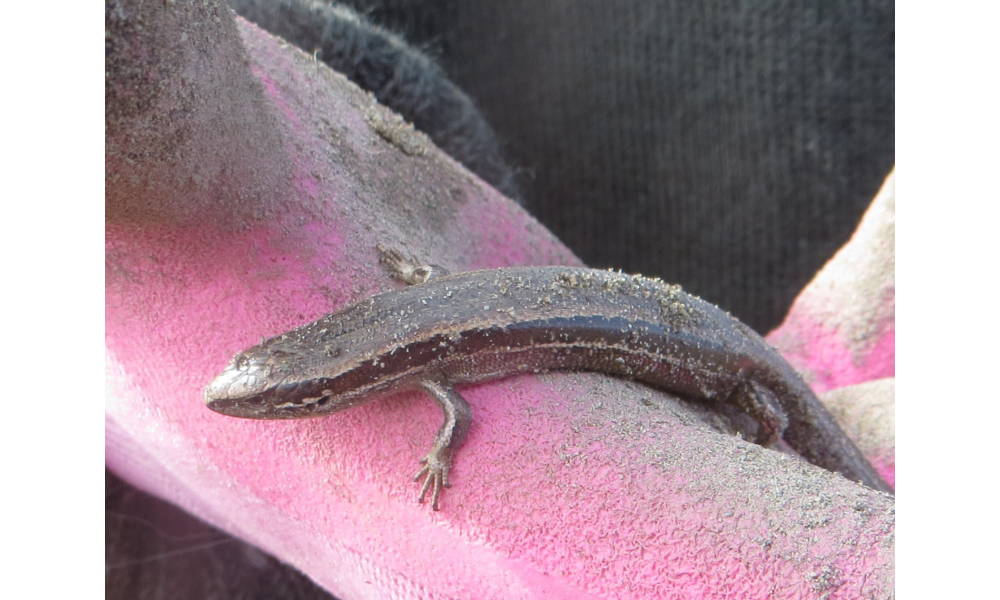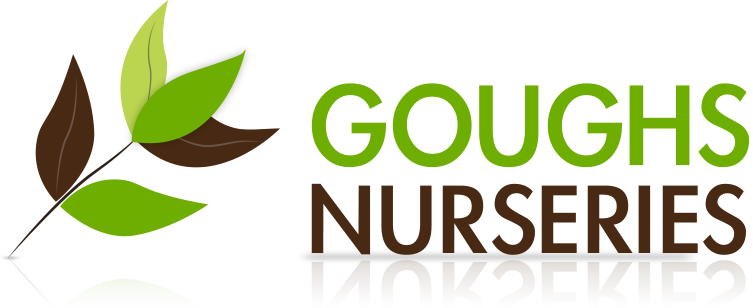 Hours
Open 6 days a week: 10am-4pm
Closed Tuesday