The Best View In Waipara
26 March 2023
A local bird food corridor: Mt. Grey and Mt. Cass are nearby, the Waipara River flows in the valley. This planted bird, lizard, and insect smorgsbord is 2 km from the river, and within 5 km of bush remnants. Like Te Ara Kakariki, native plant nodes create a potential biodiversity highway from the mountains across the valley to the sea.
Not only the views, but Waipara is also known for drought and very high winds. Consequently, larger grade pots, careful planting techniques, and turf removal ensure a higher establishment rate. We let the grass grow inter-planting to provide wind protection and prevent moisture loss. The spaces round each plant community can potentially be mowed, and later the "seeding alleys" can support regenerating plants.
Rongoā plants, food and habitat for birds, butterflies, insects and skinks, as well as local reintroduced threatened plant species are present in this project. And for the owners, the single most exciting thing about the project is the "Anticipation!" whether walking the dogs through the alleyways, or just sitting with a glass of wine at the end of the day, the promise of these vibrant plant communities stirs The Waipara with anticipation!
Summer 2022 after 6 months growth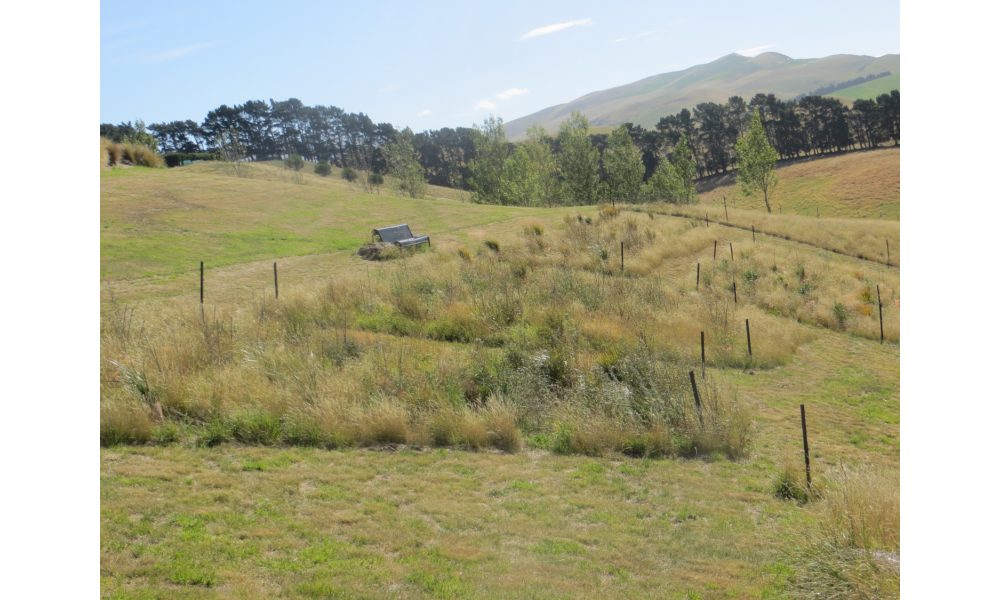 Summer 2023 after 18 months growth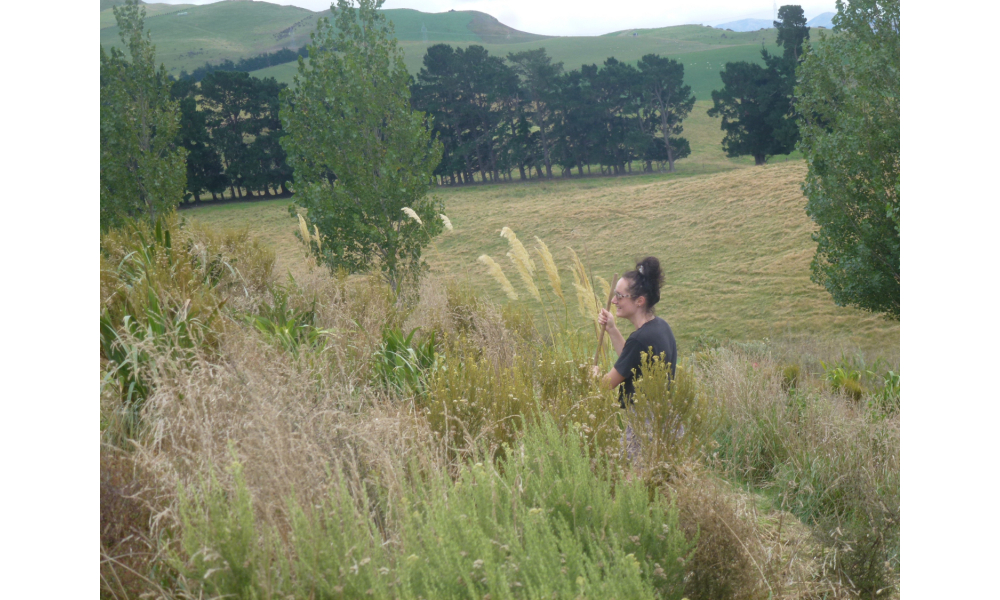 Autumn 2023 Coprosma robusta Karamu seeds (late autumn bird food)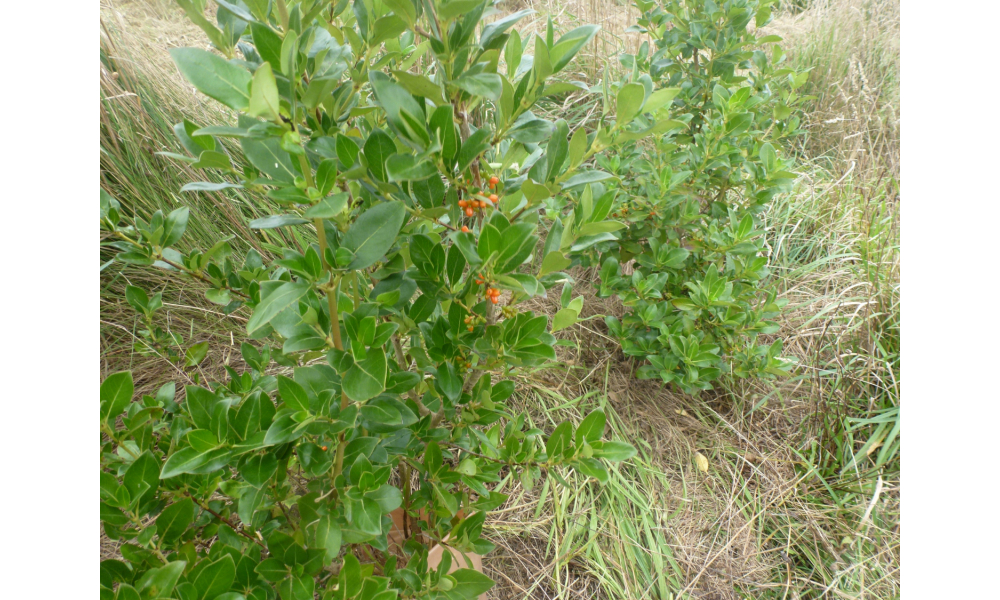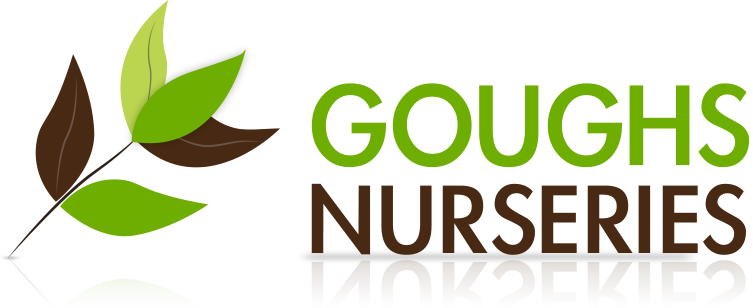 Hours
Open 6 days a week: 10am-4pm
Closed Tuesday